At University of Evansville
Collegiate Changemaker Challenge
My focus was on growing, implementing, and streamlining existing institute programming to meet the strategic goals of the institute on changemaking. 
I assisted in building the Collegiate Changemaker Challenge competition from student ideation to full project implementation. During my involvement, we had 11 teams try out with 7 selected to participate in the finals. Feel Fit Team emerged winners to help Evansville get fit.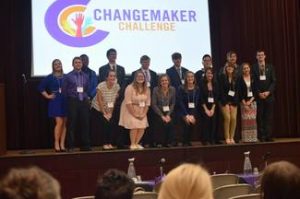 UE High School Changemaker Challenge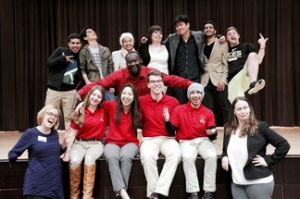 UE Social Innovation Club
We are the Social Innovation Club is a club committed to creating an environment where innovative ideas have the opportunity to flourish on campus and in the community. We support the Institute for Global Enterprise in Indiana efforts on "Changemaker Challenge", we work with professors on campus and assist them with their ongoing projects, and we are open to any student on campus who needs assistance implementing their socially innovative idea! Please check out the other sections of our website to learn more about our club, the events we sponsor, and the opportunities for students, professors, and any other community member interested in the UE Social Innovation Club.
Social Innovation Club
Facebook
Within Evansville Community
Teams of students from Memorial High School and Central High School in Evansville each proposed a bikesharing program as part of the Changemaker Challenge. The University of Evansville says those students have been working together on the project leading up to its launch.​ The program was billed as an idea fostered by high school and college students that is now a reality thanks to several area sponsors, as well as the city and the Evansville Area Trails Coalition.
Jones, who is also a vice president at UE, hopes the Upgrade Bike Share program leads to a more demand for bike trails. He said the cost of the program covered by sponsors is a little more than $125,000.
Citywide bike-sharing program
Booker T Washington Program
Our mission is to share the life and legacy of Dr. Washington to all young Americans, and in doing so, to convey the importance that his practical and proven philosophy — grounded in three fundamental values: personal responsibility, a useful education, and economic independence — has for their future success today. Serving as a Board Members and marketing and community organizing expert to the fledgling BTB, I immediately went to work in helping to organize Evansville's first ever "Celebrate" Booker T Washington's Birthday. Creating, designing and publishing all the event materials, including fundraising placemats, event invites and program and posters for the event. To do this starting from scratch, and as a volunteer with no guidance and in a very tight time frame, is no small feat. My has become the template for all future "Celebrate" events nationally. I also help with Social media presence for our local activities.
Facebook
Carver Community Center Solar Project
Evolving Evansville Energy, a UE campaign dedicated to making the campus community more aware of its energy habits, received the second place prize of $1,000 as part of the Institute for Global Enterprise's second annual Changemaker Challenge. The Seven University of Evansville students saved the university $1,363 in one week.
UE Students push for "green" campus
​
They continued in consultation with their professor to secured a grant from Indiana's Office of Energy Development to expand their efforts to conserve energy use in Evansville. The $90,580 grant will fund the installation of solar panels at the Carver Community Organization's Neighborhood Center, a nonprofit organization that provides child care as well as other services. It will also go toward switching out all of the lights in both Carver's Neighborhood Center and the Senior Services Center with LED bulbs. 
UE group gets grant to install solar panels
It Takes A Village Canine Rescue
Our mission is to provide a safe haven for abandoned dogs and to find permanent loving homes for them. We rescue dogs from high-kill shelters throughout Indiana, Kentucky, Georgia and Alabama, including from Evansville Animal Control, Warrick Animal Control, Daviess County (Ky) Animal Control and Gibson County Animal Control.  While in our care, we provide dogs with quality food, shelter, medical attention, and the love they deserve.  We currently have over 150 dogs in our care and have rescued thousands more over the last 3 years of operation. .

Although we do not discriminate based on breed, size or color, we have a particular interest in helping bully breeds, black dogs, dogs with medical needs and other "hard-to-place" dogs. ITV was able to rescue over 600 dogs from shelters and finding forever . homes to about 800 dogs annually
itvrescue
Over the past three years Enactus Ryerson credit union has given 40 microloans to 30 women entrepreneurs in Dago, Kenya. Below we have provided details of what this program provides:
This amount of capital will be repaid on a weekly basis for the duration of a year. This repayment schedule will incorporate the concepts of tracking their income, expenses, and spending.The Dago Dela Hera Self Help Group may use the interest accumulated towards initiating community projects of their choice.. The women are also provided business cards which solidify their professionalism and improve their relationships with their customers.
Computer Literacy Program
Due to the remote location of Dago, Kenya, Enactus Ryerson has helped create a cyber cafe in the closest town. This allows residents of the community to increase their skill set and knowledge of technology. The Cyber Cafe also allows participants in the microloan and beekeeping projects the opportunity to do further research and continue to support the growth of their businesses. It ensures a clear line of communication which allows us to continue providing educational content and support for all of our projects. We also use the computer center to help the young children develop and initiated the technology skills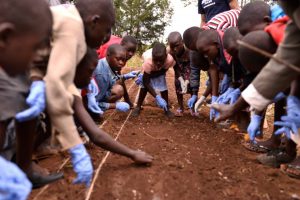 a local youth led program in Dago trying to work with community members to be stewards of the environment. The mission of the EYAC is to train local youth to be educators and advocates for conservation and protection of natural resources, and to enlighten others about human-caused sources of pollution and its effects on public health. 35 members drawn from school are stewards of the  program and have 7 tree nurseries, planting different types of seedlings good for consumption The program is also aim at teaching the children business concepts and opportunity to save for their own schooling.
Financial Literacy and Entrepreneurial Education
Many of the Dago, Kenya women are entrepreneurs by necessity and are selling what little goods they have to support their families. They lack money management education and the entrepreneurial mindset. To address these needs we teach financial literacy and entrepreneurship workshops. Topics we cover include the importance of long term financial planning, S.M.A.R.T. goals, budgeting, savings, the use of spending journals, product differentiation, target market. We customize the seminars to fit the audiences needs.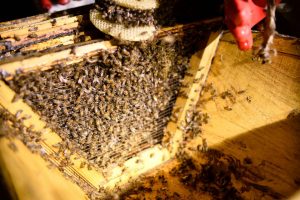 Bee Keeping Association Program
Spotting a new opportunity in Kenya, we launched the Dago Beekeepers' Association. We educated and mentored 10 farmers on how to start and expand their own bee farm businesses. They have successfully established 20 beehives, which will provide a new source of revenue and food for the households, and an increase in crop yields within the community. During our last trip we helped the beekeepers successfully extract their first batch of honey and sell it in the market. We have also provided the Dago Beekeepers' Association with more advanced equipment which will allow them to efficiently extract, bottle, and sell the honey.​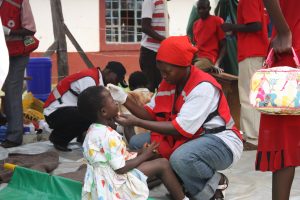 Kenyan Goals - Medical and Sports Camp
A week-long program is held annually in a rural Kenyan village. Fourteen communities gather to compete in various sports activities (soccer, volleyball and netball), while thousands of community members' show their support. The area receives health and leadership education, vital health services such as HIV counseling and testing, optometry and dental exams, and is offered general medical treatment. We also have an educational piece on major cultural issues supporting the spread of HIV/AIDS including, but not limited to, wife inheritance; polygamy; human rights; substance abuse and more
High School Sponsorship Program
My focus was on growing, implementing, and streamlining existing institute programming to meet the strategic goals of the institute on changemaking. 
I assisted in building the Collegiate Changemaker Challenge competition from student ideation to full project implementation. During my involvement, we had 11 teams try out with 7 selected to participate in the finals. Feel Fit Team emerged winners to help Evansville get fit.
Primary Boarding School Sponsorship Program
Our mission is to provide educational opportunities to orphaned and vulnerable children in rural Kenya through educational sponsorships, scholarships and the support of community, non-governmental schools. We decided to offer boarding primary scholarship to students who were brilliant and needed a better opportunity to challenge themselves, but other the years, it's an opportunity to expose our students to better schooling and also diversity in education. The opportunity has diversified educational opportunity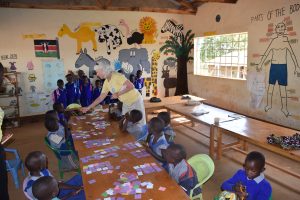 Early Childhood Development Sponsorship Program
The mission of Dago Dala Hera Preschool provides a safe, developmentally appropriate environment for pre-primary school age children.  The focus is on providing a stimulating early care and education experience which promotes each child's social, emotional, physical and cognitive development. The goal is to produce children with a strong foundation from which to successfully build on in primary and secondary school.
 Dago Dala Hera Preschool currently serves 84 children between the ages of three and nine years old. The children are grouped into three levels; a Baby Class, a Nursery Class, and a Pre-Unit Class (Kindergarten).
Community Mentorship Program
Dago Dala Hera has been lucky to work with Afya II project, which was funded by USAID. Dago was the Liason office in our area working with 67 volunteer women to help lead the initiative. This project ran for 3 years and last year the funds were cut off. The women have always stayed intact and still visit and encourage the house-holds to live positively. New funding was acquired to revive the project. Women will receive some stipends a month to help spearhead the program. The programs oversees the care and support of over 3,000 children within 14 villages in our area.
Dago Dala Hera takes care of 152 children, orphans and vulnerable children in the community.
The program ensures the children have 2 meals a day (breakfast & lunch). This has ensured kids have enough to go through the rigorous school schedule in Kenya. We have provided all the educational needs as well as medical needs to all the children.
We just initiated a early childhood development sponsorship program helping give the children opportunity to receive basic educational foundation paired with the feeding program.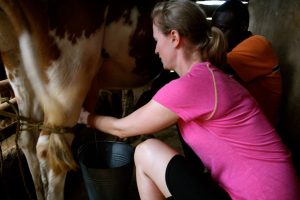 In the community, we have distributed 9 cows to different families that help give a percentage to the children center. In addition, Dago Dala Hera is enjoying our own milk production. We have been lucky through good friends to buy 3 dairy cows for the center. We are able to produce enough milk to sustain the children and hopefully, we will be able to sell some and maintain the animals through their own produce.  We hope to buy 2 more cows in the long run.
Through our partnership with USAID, we benefitted by receiving a greenhouse at the children center. This was initially awarded to a community group for management, but now it's under the care of the children center. We are working with other partners to figure out some of the environmental and agricultural challenges that we have faced.
With our partners and friends we are exploring many of the new poultry techniques that would benefit the center. We believe by empowering community to raise chickens, then providing proceeds to the center. This is something we are explored and was implemented six months a go as a pilot project at the children center. We built a chicken cop stocked with over 50 chickens.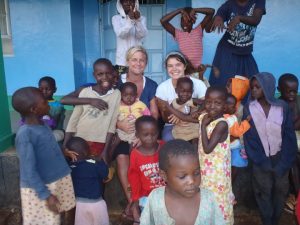 Dago Children Mentors Club
We envision empowered, enlightened, productive, peaceful and well-rounded next generation of youths who are critical thinkers, leaders and builders of our nations who will help eradicate poverty and socio-economical injustices through the strong powers of faith, networking, innovation, critical thinking, entrepreneurship and mentorship alliances. Initially, the project targeted the young so it could promote girl-child and women empowerment efforts that focused on their education, healthcare, societal development and advocating for the children, girl-child and women rights.
Lets make a statement together